Hearts Scoreboard - The best Hearts score keeping app for your iPhone/iPad
Paul Brown • October 3, 2014 08:00 AM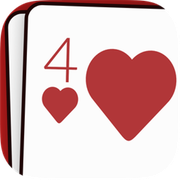 In June, I went to a condo with some guys for a weekend as a sort of preliminary bachelor party getaway. These particular friends love the game of Hearts. In college, when I was playing Spades multiple times a week, they were probably playing Hearts twice as much. I wasn't surprised when I got sucked into a game of Hearts during this weekend at the beach.
As we were getting set up, we of course needed to get a scoresheet, which made me think "There's gotta be an app for that" sound familiar?. And let me tell you... I found one. But it was so bad I couldn't put myself through that misery. There was a pretty good generic scorekeeper app, but considering the way Hearts points typically add up, I thought a Hearts-specific scoring app would be nice. A thus was born the idea of my new app:
Hearts Scoreboard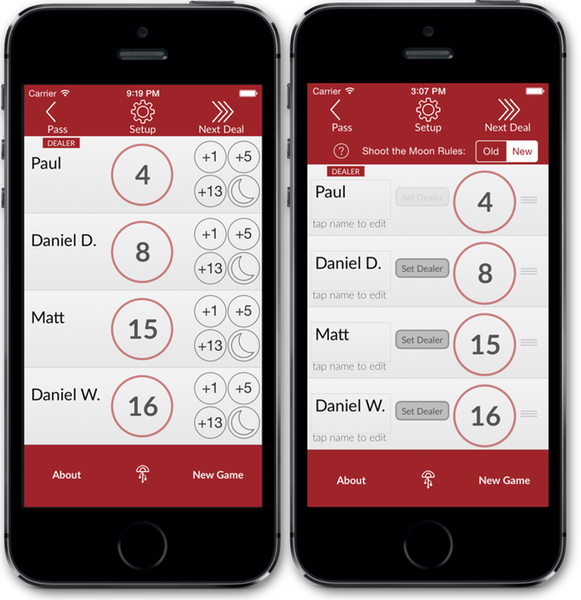 I've used my Hearts-playing friends as a sounding board, and I think it covers all of the elements you need while playing the game:
Keeps track of which direction you pass the cards in each turn
Keeps track of the dealer
Has multiple buttons for assigning points, suited to Hearts scoring
New style and Old style Shoot the Moon scoring
Rearrange/rename players
If you're a Hearts player and want a better way to keep score, I think you'll love this app. Download it by hitting the App Store Badge below, or search in the App Store.
As a side-note, my wife and I are in the process of adopting a little girl from China. When you use this app, you are contributing to that process. Read more about that here